"A fortune-teller told me " by Tiziano Terzani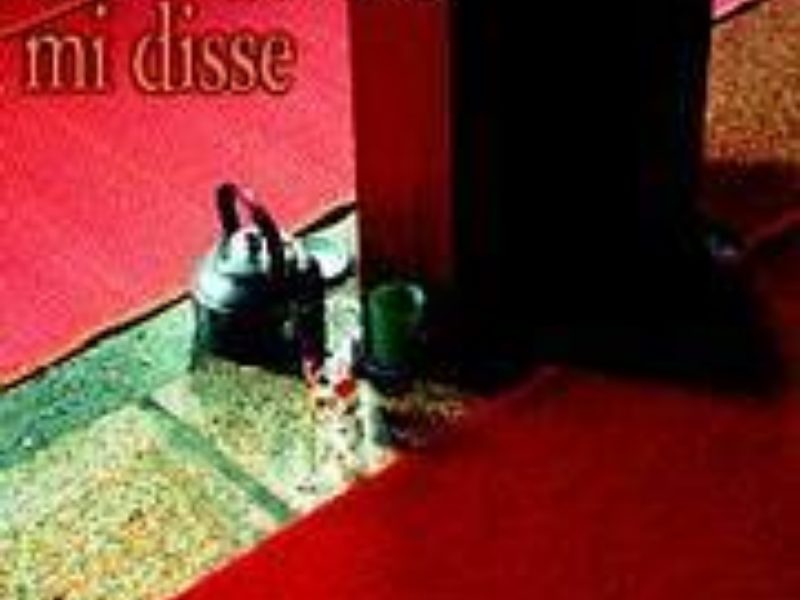 Years ago, shortly before the summer holidays, a colleague who knew about my love for travelling asked me: "Where are you going this summer?"
I responded "Indochina: Vietnam, Laos and Cambodia".
That was back when I could take long, adventurous holidays so … it was at least 15 years ago.
My colleague/friend then asked me whether I'd read "A fortune-teller told me" by Tiziano Terzani. I hadn't and didn't really know Terzani either. He recommended the book and, before I left on holiday, I went to a bookshop (Amazon didn't exist then) to pick up a copy which I placed in my rucksack.
The journey "Indochina: Vietnam, Cambodia and Laos"
There was a lot of travelling involved in this journey and an abundance of … everything: emotions, different countries, beauty in the culture, architecture, landscape and people.

Indochina has so much to offer: it's somewhere you could travel to again and again, and where every single country is worth the trip in itself.
Laos and its rice fields truly occupies a special place in my heart. I think it was expecting a more bucolic environment in Vietnam but that's not what I saw, whereas in Laos I found a sense of otherworldliness and I fondly remember an afternoon I spent walking through the rice fields.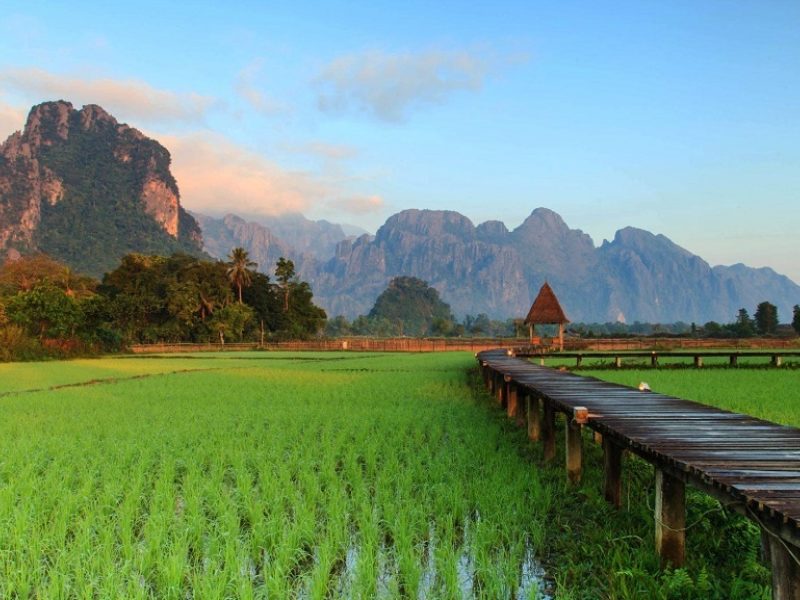 The rice fields in Laos
Before I boarded my return flight, I remember thinking the journey would be less taxing thanks to my book. I opened the first page which is set in Luang Prabang (in Laos), the very last place I had visited!
After all these years, that experience is still so vivid and really left a deep mark.
Why did it leave such a deep mark?
Reading a book that talks about places you have visited or are visiting is a great source of company. It's like having someone by your side who encourages you to think about things and points out aspects you might not have noticed, as they share their own perspective with you …

Ever since then, I have repeated this experience every time I go travelling and I always set off with a book that is set in the country I'm about to visit.
I think this suggestion has a more profound meaning than the simple pleasure of reading a book: a book is essentially an author expressing their opinion. So, it's like a coaching experience where the coach is the author, and where the opinion is the different perspective a coach can offer on a client's situation.
Reading a book is a means of rendering an experience even more profound, especially the experience of travelling which is like a metaphor for life itself.