A skill that you'll need when looking for work: optimism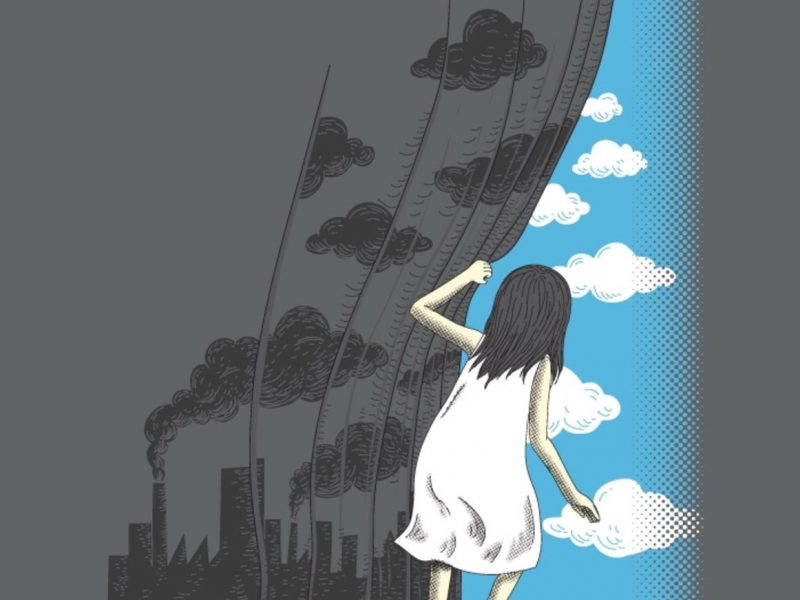 Optimism: a skill for finding work
I was recently drawn to an article I found on the Internet entitled "Why Optimism Matters" by Daniel Goleman, the guru of Emotional Intelligence.
On the one hand I'm interested in new ideas coming out of the United States concerning management, coaching, technology, etc. – which are personal interests of mine– on the other, I  am well aware of the need to factor in cultural differences. But Goleman is always worth reading and I have commented on his article below.
Optimism is a competency
Researchers have tried to tease apart how optimism helps or hinders leaders at all levels in an organization. Their findings helped me understand the nuances of this important skill. Yes, I said "skill." People are not born optimists – a positive outlook is something you can develop, just as you can enhance physical skills such as swimming.

– Daniel Goleman
Who would have said it? You can learn optimism.
Optimism is required by leaders and entrepreneurs, but it is also necessary for people looking for or trying to invent a new job that more closely fits their requirements …
I sometimes use a questionnaire in English called  "Entrepreneurship Index" to evaluate the characteristics of a person that is is about to embark on the path of self-employment or entrepreneurship. One of the 12 characteristics that are evaluated through the questions is actually optimism.
Through executive coaching you can actually work on this competency and increase it. I know how! Do you?
Optimism must not be excessive
But don't be a Pollyana: several studies point to the dangers of too much positivity. Reality matters. For example, people who are chronically anxious find it helpful to use "defensive pessimism" to consider and prepare for a range of possibilities, not just for the best-case scenario. And, in some situations, a bit of pessimism is a tempering influence to help us not leap into something that is realistically beyond our ability. For example, I might feel truly optimistic that I can climb Mount Everest, but I recognize that optimism won't get me up the mountain given that I have no background in high altitude climbing.

– Daniel Goleman
It just isn't credible if you are always optimistic so this is not a quality we'd expect to find in a leader or entrepreneur or even a person that moves successfully and responsibly in the labour market. Everything is possible with the right level of preparation, studies and assessment of opportunities, but what you can't say is that " everything is possible, period".
In the business world, Harvard research finds, the most successful entrepreneurs have a realistic sense of optimism based on the strengths they know they and their outfit have. Entrepreneurs who fail too often are victims of their own excessive optimism. On the other hand, there are those who never risk because their pessimism leads them to under-estimate their own capacities.

– Daniel Goleman
Optimism has different hues on the basis of different cultures and countries
Another case of "too much positivity" comes into play because of cultural differences. What comes across as an optimistic, positive outlook in American culture can be seen as arrogance in Europe. Likewise, in many Asian countries, bubbly optimism comes across as too self-promoting or bold.

– Daniel Goleman
Optimism in a job search
For example, how do you react when you see that your team's sales dropped in the past quarter? Do you feel hopeless in the face of those lower numbers and convinced they signal a downward trend? If so, create a list of the ways your team is working to boost sales, to remind yourself of the upside. Then, when you first feel that distressing "sales are going to keep sliding" feeling, catch yourself, and redirect your focus to something positive from the list.

– Daniel Goleman
I can't deny that increasing self-awareness is generally a useful exercise for people. Since I am a career coach as opposed to a counsellor, I have adapted the development of optimism as a competency into a concrete method with an analysis of situations and lessons that can be learned and by providing a different point of view that extremists on the scales of pessimism and optimism often fail to grasp!
Have you need had any answers from those ads you responded to?
Let's see which ads you responded to,
Let's read them well and try to understand why they didn't answer.
Let's see how you presented yourself.
Let's see what else you can do: write to the recruiter for other positions, monitor other similar positions?
Use other channels for contacting the labour market …
And so on!
I know one thing:
Pessimism of the intellect, optimism of the will.

– Antonio Gramsci